A-1 Toyota's Teen Driving Safety Clinic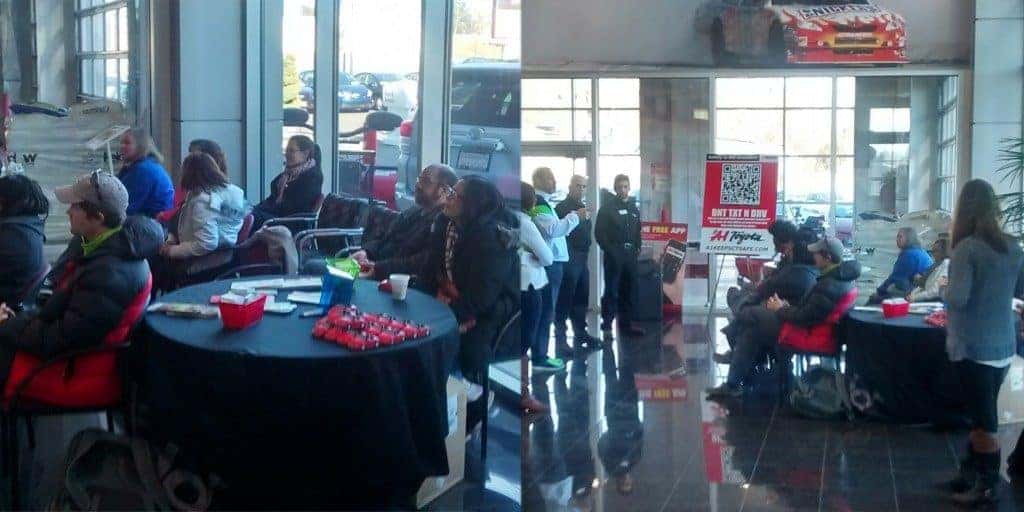 On Saturday, January 17th, A-1 Toyota kicked off 2015 with a Teen Driving Safety Clinic. Loyal customers and new visitors alike came to hear guest speakers Johanna Krebs of Mothers Against Drunk Driving and Toyota Certified Technicians Mike Querfeld and Dan Wheeler. These experts talked about important safety issues such as substance abuse, texting while driving and Toyota's industry-leading safety technology:
 Anti-lock Brake System: This technology helps keep your brakes from locking up and your vehicle from skidding when you suddenly hit your brakes. It'll keep you in control, even when the unexpected happens by rapidly pulsing the brakes until the situation is under control.
Traction Control: This feature helps you regain control when in a slippery situation. Once your vehicle starts to lose traction, it'll automatically reduce engine power and apply brakes on the wheels that need it until you regain traction.
Brake Assist: This useful technology can sense when you hit the brakes in an emergency situation and apply even more force to help you stop faster and avoid a collision.
Vehicle Stability Control: When your new Toyota loses traction and starts to slide, this feature proves to be useful. It'll automatically reduce engine power and apply the brakes accordingly to correct the situation.
Electric Brake Force Distribution: This feature helps keep your brakes from locking up and your new Toyota from losing balance. It redistributes brake force evenly to all of your wheels to make up for shifting weights when braking hard!
Smart Stop Technology: This technology is the simplest to understand. It automatically stops the vehicle when both the accelerator and the brake pedal is pressed at the same time, just in case you need to bring your new Toyota to a quick stop!
Saturday's event was part of A-1's Teen Safety Month. Throughout January, we're promoting smart, responsible driving for teenagers to keep everyone on the road safe in 2015. Check back here at www.A1Toyota.com or stop by our showroom for more information. Remember, Safety is No Accident.