Remote Connect: Control Your Car from Your Phone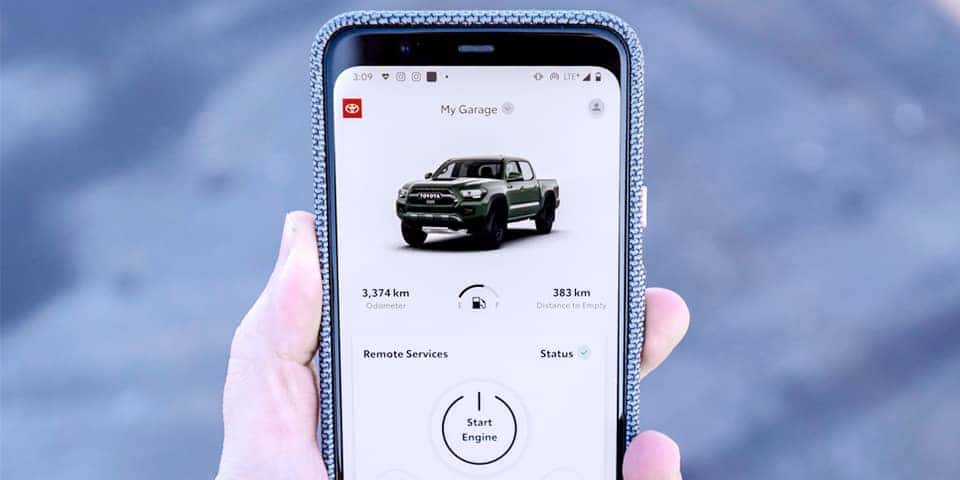 We're celebrating our 57th Anniversary this year at A1 Toyota, and in that time cars have changed tremendously. There have been so many advances in fuel economy, safety features and comfort that it is difficult to keep track of them all. There is a recent one available on select 2018 and newer Toyotas that puts your vehicle into the palm of your hand.
Toyota's Remote Connect feature is an app on your phone that allows you to talk directly to your car using your smart phone, smart watch, Amazon Alexa or Google Assistant device using your Toyota's Entune system. The many features that you Remote Connect delivers:
Remote Start: Allows you start your Toyota with the push of a button from your smart phone or compatible device.
Vehicle Finder: Never misplace your car in a parking lot again with this feature.
Door Lock/Unlock: Easily lock or unlock the vehicle.
Vehicle Status Alert: You will be able to check your fuel level, odometer, windows and doors all from your smart phone.
Guest Driver:What may become a parent's best friend, this feature sends alert to the primary account holder if the limits that are set are exceeded including miles driven, curfew and speed limits.
The number of technological advances in the automotive industry is staggering and grows every year.Our sales associates and technicians at A1 Toyota in New Haven learn each and every one of these new features so they can help our customers unlock the full potential of their Toyota. If you ever have a "what's that light mean" or "what does that button do" moment, please feel free to contact us and we would be happy to explain what it is and how it works!