We Are Here For You
The Toyota Motor Corp and A-1 Toyota hope that you and your family are healthy and safe during these challenging times. It is certainly an experience that impacted us all in some way and many of us have had the opportunity to take on additional roles in an effort to do our part to battle the pandemic. The Toyota Motor Corporation has been helping the medical community in fighting this ongoing medical pandemic with fabrication of face shields and mask to keep our medical professionals safe. They are also working to manufacture ventilators and respirators as hospitals across the nation struggle to keep up with the demand. The time to manufacture cars will return, but right now putting the community and people first and letting the country know that they're here for support is their primary concern.
n a local level, here in CT the coronavirus has impacted us all and we at A-1 Toyota are hoping to do our part. We have followed the news closely as the coronavirus evolved into what it is today. We did whatever was required to ensure the safety of our customers and our staff and we continue to do so. We want both our customers and our staff to know that we have implemented the highest standards of cleanliness at our facility making it a safe environment to visit and to work in.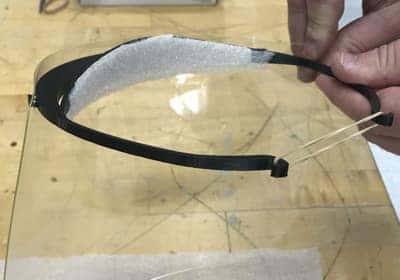 The State continues to monitor the spread of the coronavirus intently and the date where we can serve the public in our full capacity is still not entirely clear. We encourage people to follow the recommend stay home and stay safe protocol that the State recommends, but we do understand a great deal of people are considered essential and need to get to and from work. We at A-1 Toyota can handle every aspect of a sale remotely without any contact and at a safe distance. Through email, phone calls and texts we can have a cleaned and sanitized vehicle in your driveway if you are in need of one. This is a new experience for all of us and we will get through it together, by staying apart. We hope you, your friends and your family are safe and we look forward to the day where we can serve you under more traditional circumstances.